(MountEverest.net/Pythom.com) A Russian proverb states "The darker the night, the brighter the stars."
Yesterday news came that Kazakh Denis Urubko had summited Dhaulagiri, but only after aborting his speed ascent in order to help down 7-times Snow Leopard and mountain guide Boris Korshunov. The 72 year old Space engineer had been caught in the night alone and without a tent at 7,300m. Denis helped the veteran climber to safety, and then turned back up. He summited the next morning, in 4,5 hours. It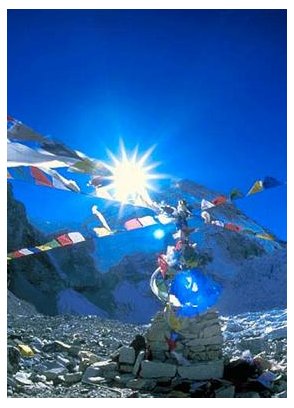 was not the first time the Kazakh soldier had sacrificed summits (including on Everest) to help fellow climbers in trouble, some of whom he had never met before.
Everest: "There was nothing that could be done "
At the same time, world media reported that former British Army officer Ian Woodall is going back to Everest north side to recover the body of a female American climber that he and wife Cathy O'Dowd left dying back in 1998 not far from high camp (below First Step). "There was nothing that could be done even before we reached her," O'Dowd told media. It was the second time the couple was criticized. In 1996, their young team mate Bruce Herrod was left behind on the south side of Everest and died after he got tangled in the ropes at the Hillary step.
On the north side of Everest two years later, the American woman's last words to Ian and Cathy were "Don't leave me, please don't leave me." Ian tells media that they tried to help her for up to an hour, but that's not how the story went back then. A horrible tragedy was described when unable to summon help; the woman's desperate husband apparently headed down to camp where he fetched emergency oxygen (the couple climbed without) and came back up, but perished in his long and lonely attempt to rescue his wife.
continue to mounteverest.net